While growing up my Mom was fantastic about having all sorts of fun crafts for my siblings and myself to do. So I love creating things, even as simple as cards. Durring the holidays (Halloween to New Years), I may become what some may call "Overly Festive". Good thing I have lots of festive friends.
This fall my friend
Carina
and I attended the
Church of Craft's
holiday card making event. We went to the super sale at Joanne's, and stocked up on supplies. Blank cards, glue, metallic snowflakes, ribbon, stickers, and my personal favorite rick rack. (I swear 2008 is the year rick rack will make a come back). Below are the results: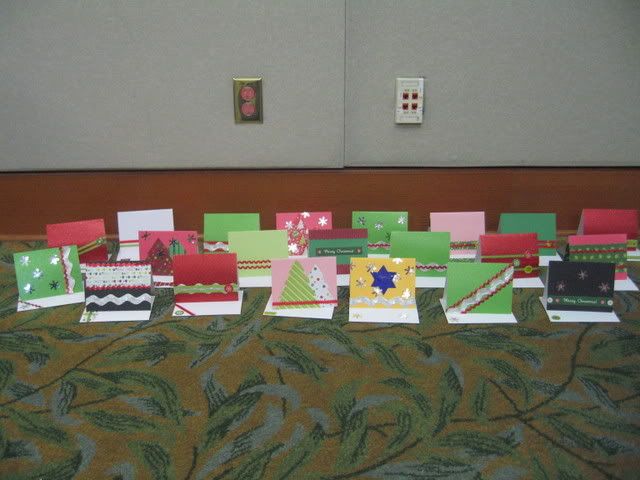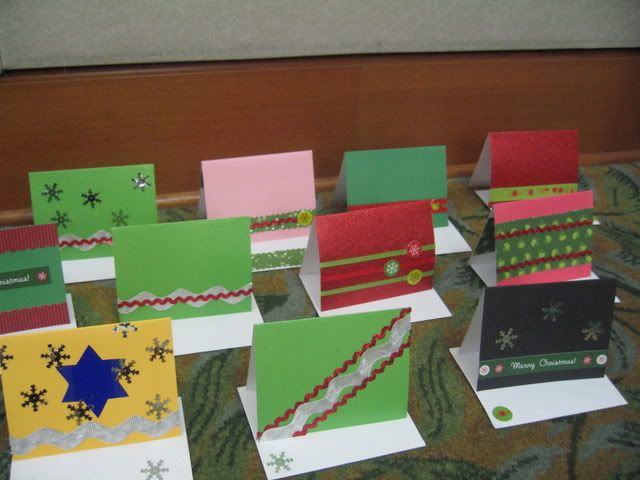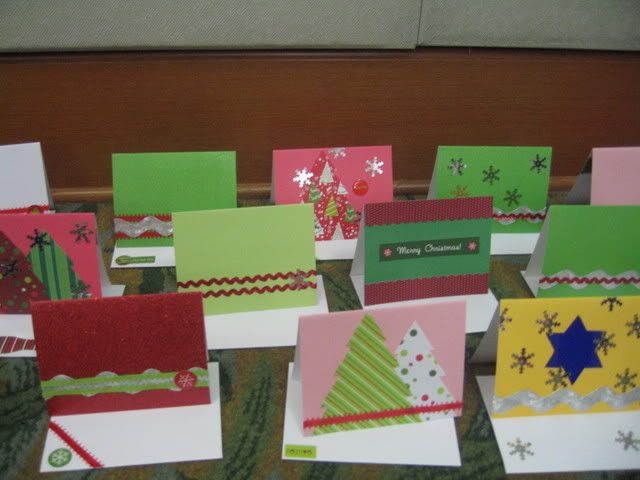 A few weekends later I was invited to my friend
Sarah's
annual holiday cookie making event. Her grandmother is a cookie maven, so I felt very lucky to be included in the fun. We made fudge, gingerbread cookies, and a bunch of others I don't know the names of. Decorating was the most fun.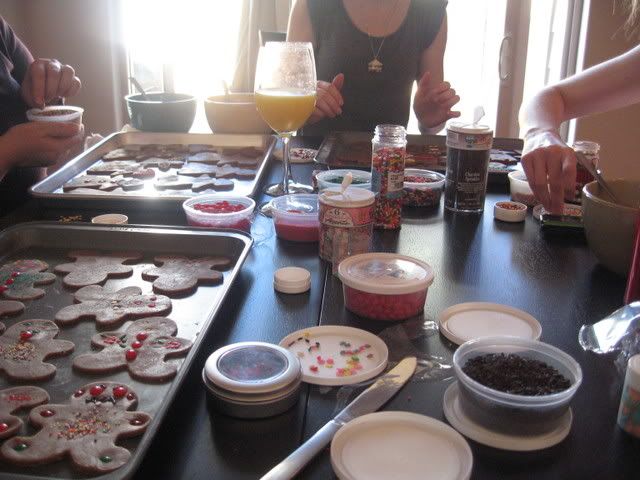 Next year I would like to make something like these fun trees. Oddly enough, I found them at the dollar store. Along with my new favorite, glitter bows.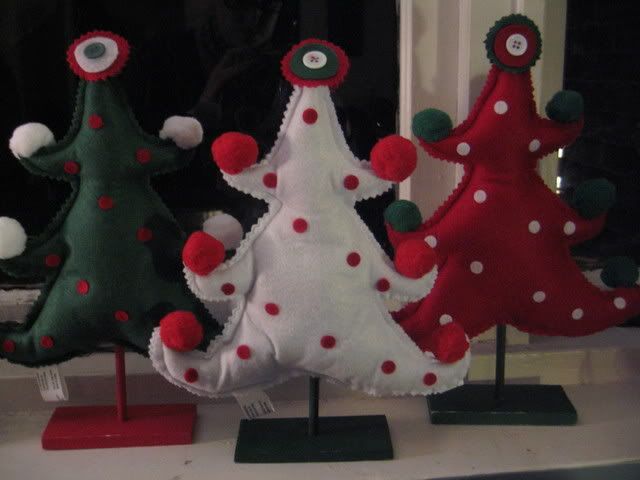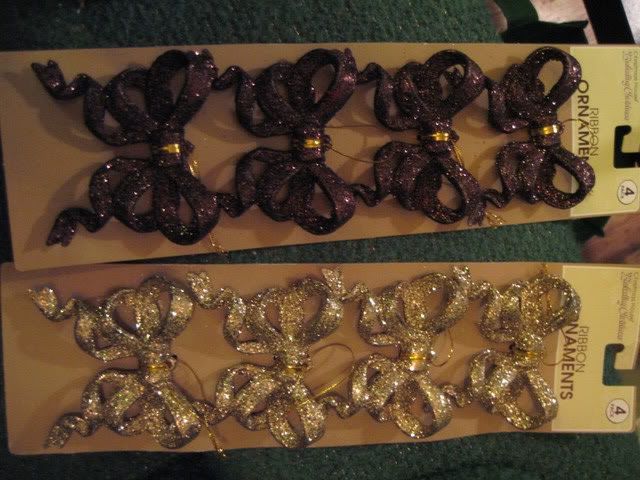 I can't wait until next year.