I did this ensemble for a project for a Menswear studio while I was still in school. I was short on cash, and my friend Tony needed some new digs. So we created this outfit for him:
(photo:
cymagen
)
The jacket was a combination of two kinds of stretch denim, with a quilted lining. I did single welt pockets on the exterior of the garment. He wanted the jacket to be tight fitting and warm. There are thumb holes at the bottom of the sleeve to keep his hands warm (he's from Buffalo).
The shirt was a fantastic stripe, with a western cut, and snaps up the front. The stripes match up perfectly on the button placket (happy accident). The jeans were an easy fit. This was the first and last pair of jeans I made. Too boring for me, plus denim and I are not always best friends.
Here are some images from my portfolio of the entire outfit. Once again photos by
cymagen
.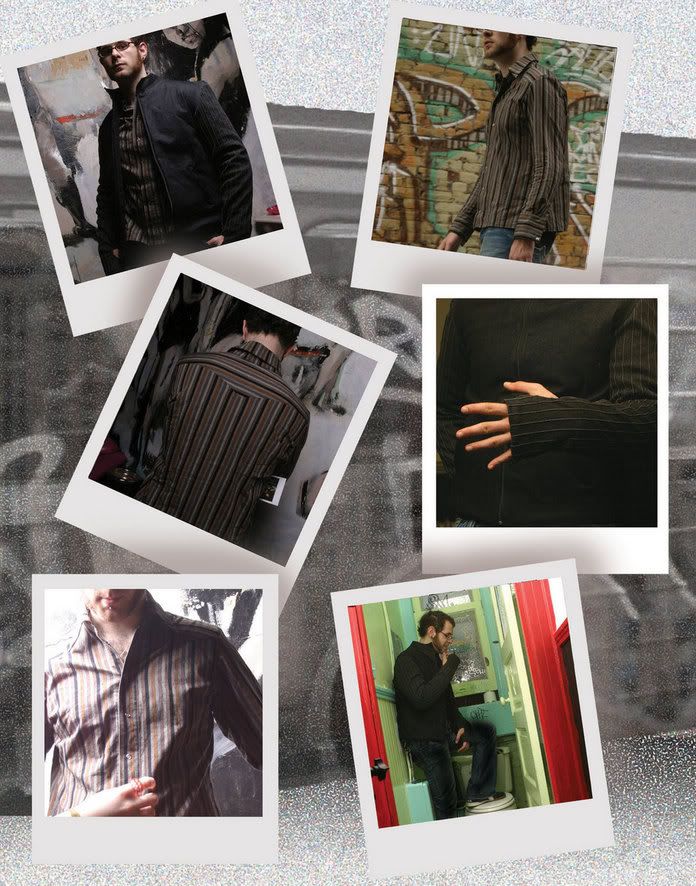 More things to come..............